Who We Are
In 2019,  a committee of Christians at Brentwood United Methodist Church became concerned about the needs of immigrants and refugees in the U.S. This group came together with a desire to respond to the plight of migrants in order to make disciples of Jesus Christ for the transformation of the world. Our mission is to develop a structure and process for BUMC members to promote compassionate care for immigrants.
Our Baptismal Vow
When we are baptized into Christian community, we promise to resist evil, injustice, and oppression in whatever forms they present themselves​. As the body of Christ, ​we are called to stand with those who are victims of such injustice and work for peace and reconciliation. This includes recognizing, embracing, and affirming all persons, regardless of their country of origin or immigration status. To read the full vow, click the button below.
Want to get more involved with the Immigration Task Force or have a list of more in-depth resources? Contact Stephanie Smith at ssmith@bumc.net.
Occurs every fourth Wednesday of the month at noon
The United Methodist Church has Social Principles on Immigration and seeks to care for persons who migrate to the United States of America.
Join us for our monthly interactive and informative lunch and learn as we explore some of the intersections between our faith and immigration issues in our current world. We hear lived experience stories – perhaps from a perspective that differs from our own – as well as have opportunities for Q&A discussion. These Lunch + Learns are an hour of fellowship, learning and hope.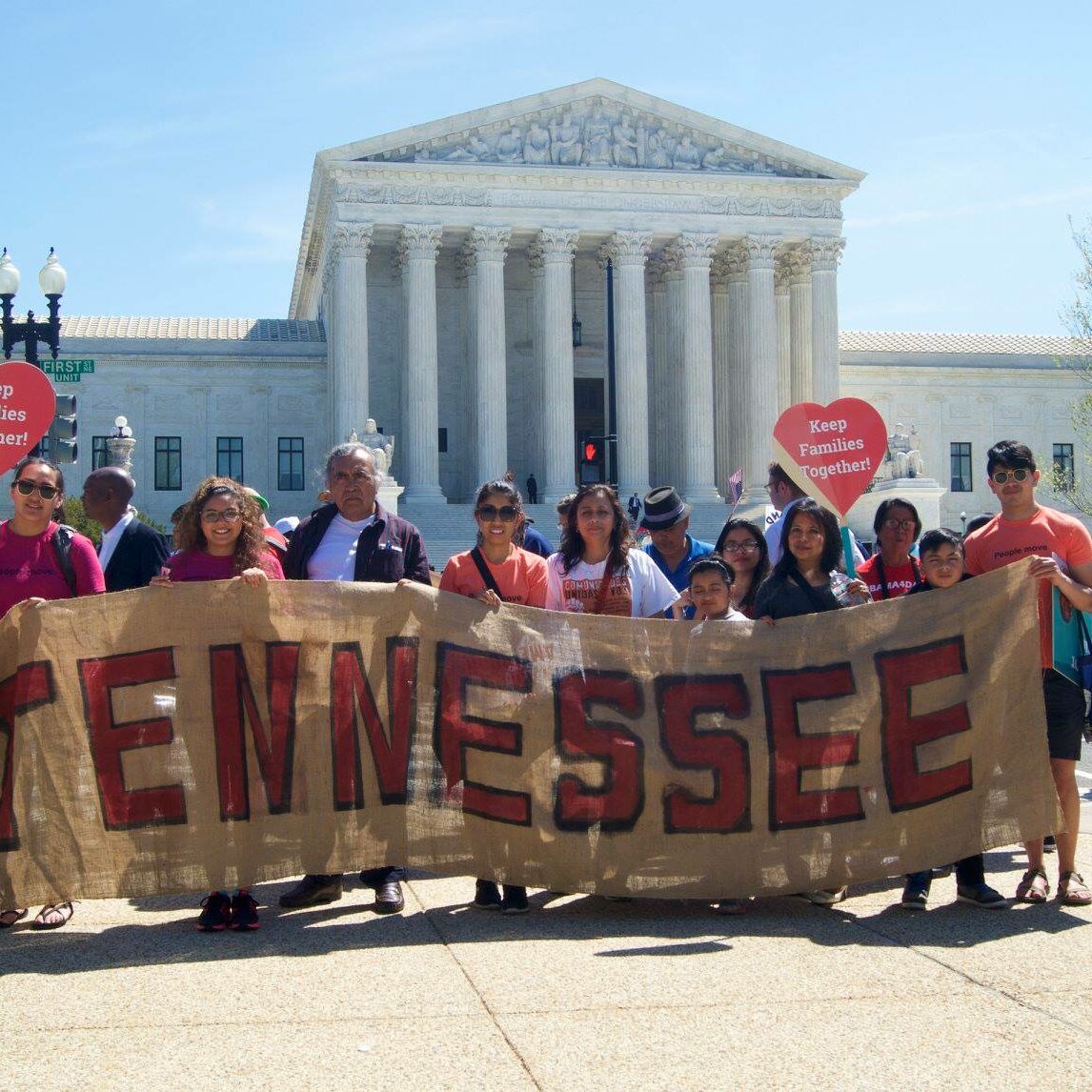 Organizations and Churches that have Volunteer Opportunities
Partner With Us
Interested in learning more about Immigration Task Force? Use the button below to connect with us.
Watch Past Lunch + Learns
Miss a conversation? You can go back and watch any past Lunch + Learn below.
Each video is categorized by the topic of conversation: Policy, Christian Perspective, and conversations with Local Partners.
Articles and Methodist Publications 
The General Board of Church and Society of the United Methodist Church
Documentaries
Frontline Series on Immigration and Children
Netflix
"For I was hungry and you gave me something to eat, I was thirsty and you gave me something to drink, I was a stranger and you invited me in."
Matthew 25:35