Inspiritus and Hands on Nashville are recruiting volunteers to help repair flood-damaged homes through October 9. These homes were damaged in the March South Nashville Flood, and the residents are in need of help. Just 8 volunteers per shift are needed, and you can sign up as a group of 8 or as an individual. Use the button below to sign up for a volunteer shift.
Waverly FUMC is in need of volunteers to assist with distribution efforts at the church. This will provide much needed respite for the dedicated team of church members who have faithfully served in this capacity over the last few weeks. They are open Monday - Saturday from 9 a.m. - 3 p.m. Their primary need is to help sort through donations and assist people with finding what they need when they arrive. For more information, contact Jason at 931-296-2611.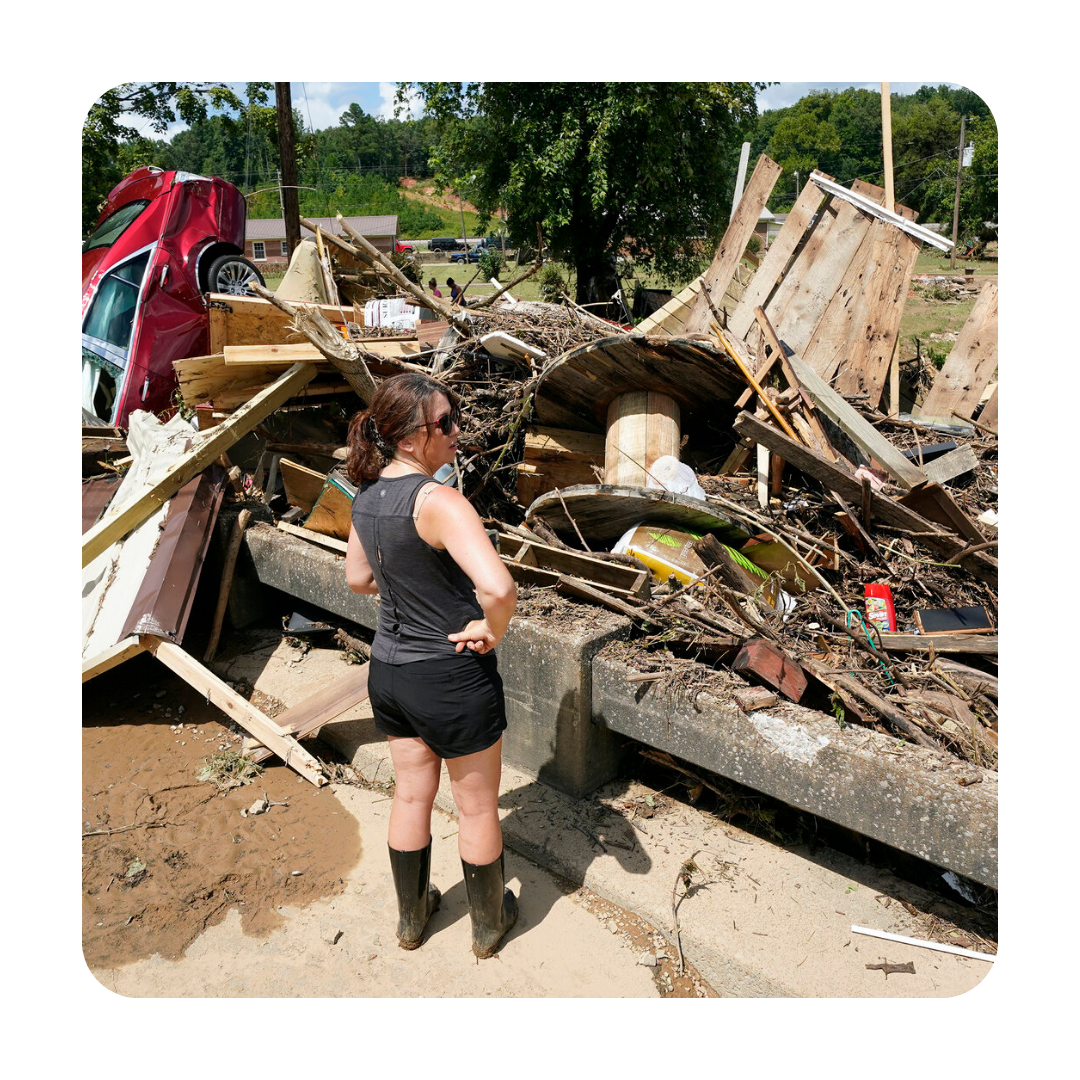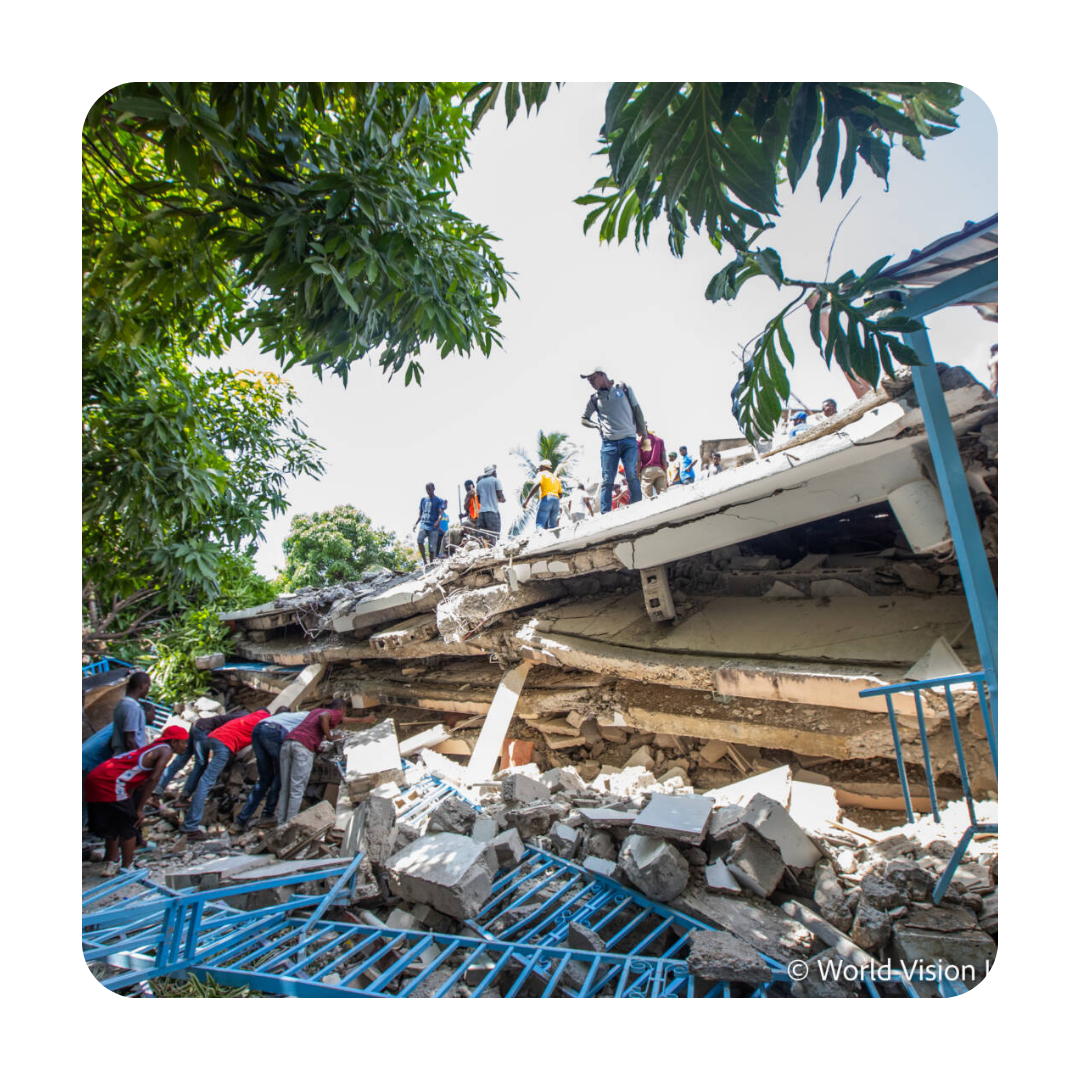 Photo from World Vision International
We grieve the loss and destruction in Haiti following a 7.2 earthquake and tropical storm on August 14. We invite you to join us in prayer for those grieving the loss of loved ones, for those already on the ground responding, and for those who will arrive later with additional relief.
We are currently partnering with 
Hope For Haiti
, an organization that has dedicated the past 32 years to alleviating generational poverty and improving the quality of life for the people of Haiti, to support their relief efforts. We are specifically supporting their efforts to remove rubble, conduct structural assessments, and begin the rebuilding process in 24 communities through employing local Haitian construction firms and workers.
If you would like to support their relief efforts, you may make monetary donations in one of two ways. First, click the button below to donate directly to Hope For Haiti. Please be aware these contributions are not counted toward your BUMC annual giving contributions.
Alternatively, you can donate to our general
Disaster Relief Fund
. These dollars will go toward your annual giving contribution statement. These funds are distributed as needed across a spectrum of disaster relief efforts, which currently include Haiti and the Middle TN floods.
Please join us in prayer for our world as we've watched destruction and grief unfold recently. We have partnered with World Relief, a Christian humanitarian organization, as they provide support for Afghan refugees.
World Relief has shared specific prayer requests over their work, which we invite you to print out and remember in your prayer time.
If you would like to support their relief efforts, you can do so by using the button below. Please be aware these contributions are not counted toward your BUMC annual giving contributions. The funds raised will go directly to:
Set up apartments, mobilize volunteers and support Afghan families who have already been evacuated from Afghanistan and are being resettled by World Relief's U.S. offices.
Support World Relief staff already stationed at military bases in the U.S. to assist Afghans as they arrive.
Promote peace and push for biblically-based immigration policies that fulfill our moral obligation to protect Afghans who supported our troops and extend protections to family members who are also in danger.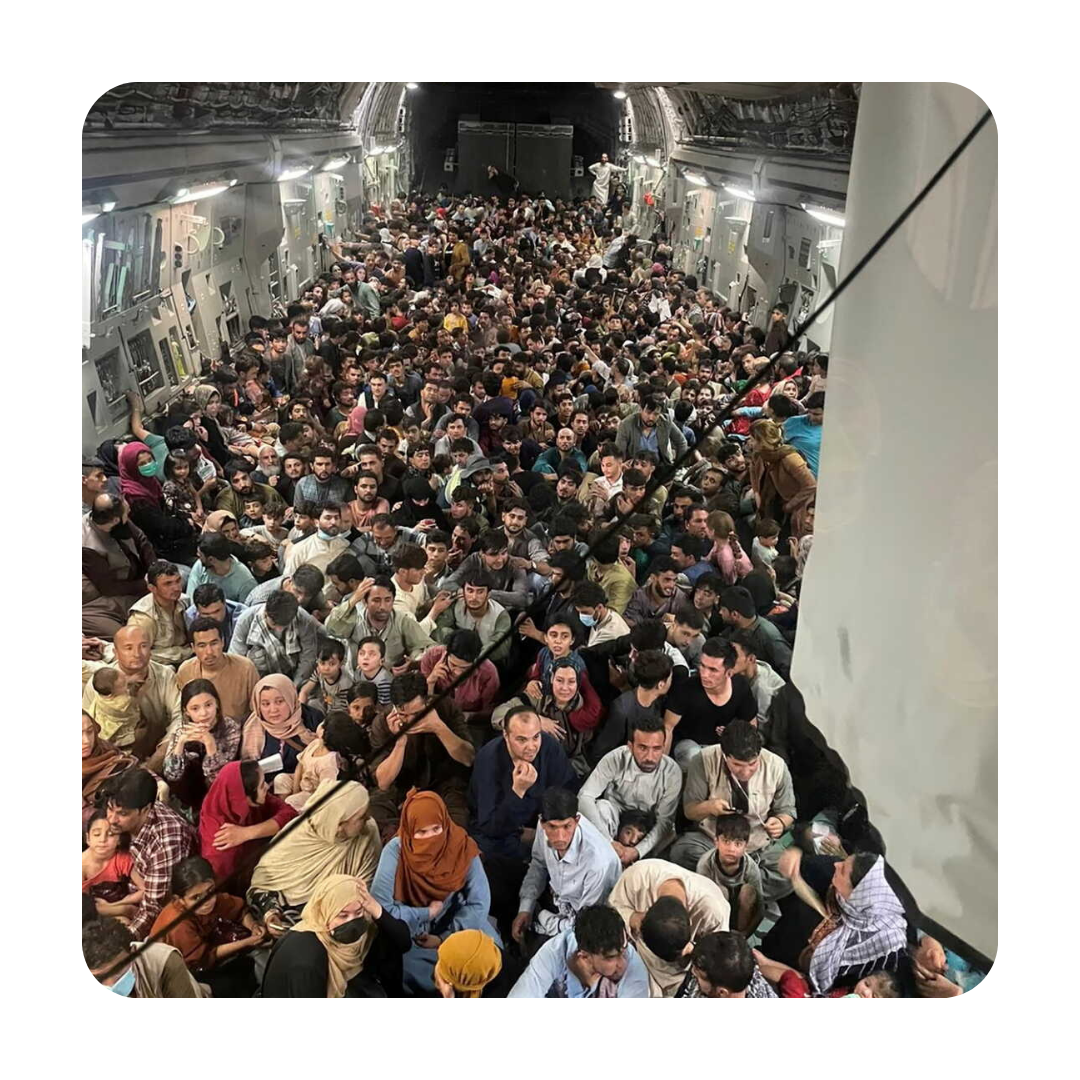 BUMC's disaster response strategy includes three areas in which to minister:
PRAY – Pray for all who are affected by the disaster
GIVE – Donate as you are able to the BUMC Disaster Relief Fund, which will go directly to relief efforts
SERVE – We will keep you updated as service opportunities become available