We are a group of Christians at Brentwood United Methodist Church who believe that all creation is sacred and that as Christians we are called to be stewards of and to take actions to restore God's creation. We are concerned that humankind often uses the earth's air, water, and land in destructive ways, and those actions – while harmful to all – have a disproportionate impact on those who did the least to harm God's creation and who are least able to adapt to a changing environment. We observe results of humanity's failure to be good stewards including localized pollution and a warming climate.
Through the creation care ministry, we hope to create awareness and enhance the desire to be better stewards of God's creation. We believe that as Christians we are called to help mitigate the impacts of poor stewardship including climate change and that together, we can make a difference.
When we are baptized into Christian community, we promise to resist evil, injustice, and oppression in whatever forms they present themselves​. As the body of Christ, ​ we believe that God created and is creating, and that we are responsible for the ways in which we use and abuse God's creation.
As noted in The Book of Discipline of the United Methodist Church (2016); Social Principles; The Natural World: "God has granted us stewardship of creation. We should meet these stewardship duties through acts of loving care and respect. … Therefore, let us recognize the responsibility of the church and its members to place a high priority on changes in economic, political, social, and technological lifestyles to support a more ecologically equitable and sustainable world leading to a higher quality of life for all of God's creation." The 2009 Pastoral Letter titled "God's Renewed Creation: Call to Hope and Action" from the Council of Bishops of The United Methodists includes that "[w]e must begin the work of renewing creation by being renewed in our own hearts and minds. We cannot help the world until we change our way of being in it." To read the full vow, click the button below.
Subscribe to receive information about upcoming events with the Creation Care Ministry.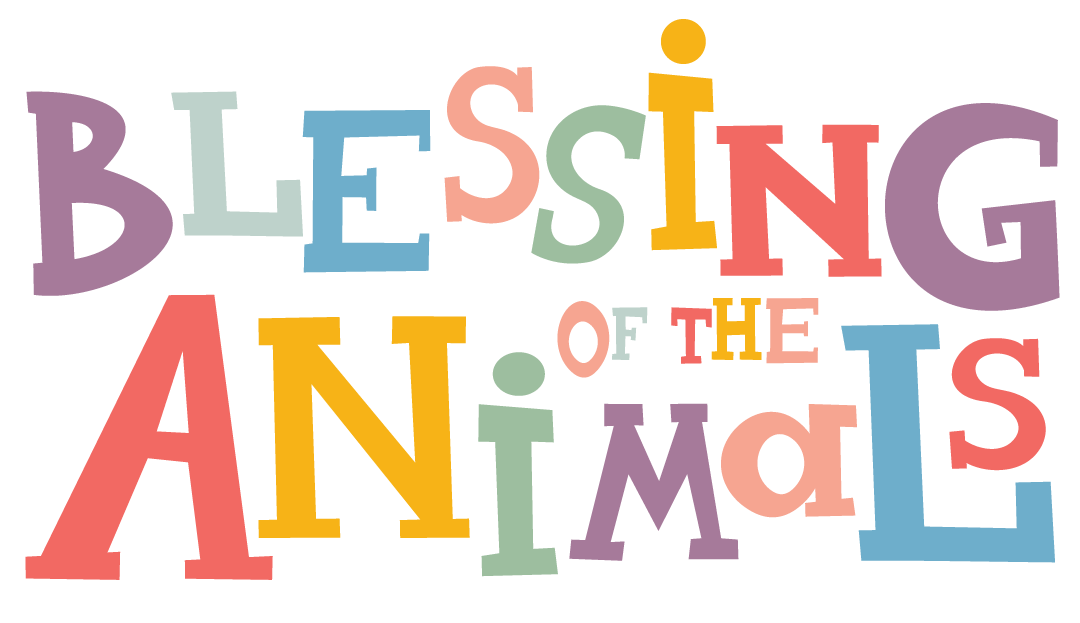 Animals are integral to God's creation, and pets are often important parts of our lives. One Sunday afternoon in October we thank God for animals and the blessings pets provide us and bless them.

Plant a Bigger Tree in Tennessee
We partner with Green Interchange throughout the year for their Plant a Tree for Tennessee initiative. Trees are available for purchase and planting by Green Interchange for varying prices.
How Else Does BUMC Participate in Creation Care?
There is a ThriftSmart donation bin on the BUMC campus for year-round donations of gently-used items. The bin is located near the Buchanan House on the south side of our campus. As a GiveSmart member, BUMC earns $1 in ThriftSmart gift cards for every 10 pounds of donated goods. We are able to distribute these gift cards through our Benevolence Ministry and our other ministry partners.

Computer-controlled HVAC system

Our computer-controlled HVAC system allows heating and cooling of only areas of the building that are going to be used, thereby reducing both BUMC energy needs and expenditures for heating and cooling.

Since 2023, we have replaced around 80% of fluorescent and incandescent lighting with LED lighting on our campus.

We recycle paper and cardboard on our campus with designated recycling bins around the building.

Since 2021, we are in the process of replacing our current water fountains with fountains that have bottle-filling stations. We are doing this as the current water fountains come to the end of their lifespan.

Recycling at Church Events

The Creation Care Ministry volunteers to provide recycling services at church-wide events like Harvest Jamboree to ensure plastic waste is properly recycled.
The Wesleyan Quadrilateral (with Scripture as the primary authority and tradition, reason, and experience illuminating it) provides tools for United Methodist to discern faithful responses and direction in a complex world.
Scripture and Tradition
The United Methodist Church Council of Bishops

The United Methodist Book of Discipline

The United Methodist General Board of Church & Society

The United Methodist Church Book of Resolutions

The United Methodist Creation Justice Movement

Creation Care Ministry of the Tennessee-Western Kentucky Annual Conference of the United Methodist Church

As a conference ministry of the Tennessee-Western Kentucky Conference of The United Methodist Church, the Creation Care Ministry serves as a catalyst for care of God's creation and commitment to its related justice work, which includes environmental justice, climate justice, creation justice and racial justice.* 

Scripture, Culture, and Agriculture: An Agrarian Reading of the Bible (2009) By Ellen F. Davis

The Meaning of Dominion by Ellen F. Davis (Professor, Duke Divinity School)
Reason and Experience
Harvard T.H Chan School of Public Health – C-Change: The Climate Optimist

Global Weirding with Katherine Hayhoe

The Bible doesn't talk about climate change, right? (5 minutes, 51 seconds)
Religion has nothing to say about climate change, right? (6 minutes, 31 seconds)
It's too late to do anything about climate change … right? (7 minutes, 55 seconds)
I'm just one person, what can I do? (7 minutes, 31 seconds)
If I just explain the facts, they'll get it, right? (7 minutes, 39 seconds)
All the extreme weather we've had lately isn't anything new (5 minutes, 55 seconds)
Climate change is really only affecting the polar bears, right? (6 minutes, 20 seconds)
Texans don't care about climate change, right? (5 minutes, 22 seconds)
How do we know this climate change thing is even real? (6 minutes, 22 seconds)
Just how long have we known about climate change anyways? (6 minutes, 1 seconds)
Welcome to Global Weirding (2 minutes, 11 seconds)

What happens in the Arctic doesn't really matter, right? (7 minutes, 19 seconds)
Is Global Warming causing all these hurricanes? (8 minutes, 17 seconds)
Renewable energy is way too expensive, right? (6 minutes, 28 seconds)
This is all just a part of a natural cycle, right? (8 minutes, 7 seconds)

What's the Big Deal With a Few Degrees? (9 minutes, 4 seconds)
I'm Not a Tree Hugger (6 minutes, 40 seconds)
Oh Canada (9 minutes, 23 seconds)
Pacific Northwest, Alaska & The Islands (13 minutes, 53 seconds)
Southern Great Plains & Southwest (10 minutes, 20 seconds)
Climate Change in the Midwest & Northern Great Plains (9 minutes, 19 seconds)
I live in the Eastern US – Does Climate Change Matter to Me? (9 minutes, 23 seconds)
Is Carbon Dioxide Really a Pollutant? (9 minutes, 15 seconds)
Fossil Fuels (9 minutes, 26 seconds)
Climate Models (8 minutes, 9 seconds)
What about the Ozone Hole (8 minutes, 34 seconds)
It's warm outside, so Global Weirding is hooey, right? (8 minutes, 3 seconds)

Talking Climate with Katherine Hayhoe

Weekly Newsletter including Good News, Not-So-Good News, and What You Can Do

Intergovernmental Panel on Climate Change (IPCC), 2021: Summary for Policymakers. In: Climate Change 2021: The Physical Science Basis. 

Page 6, Figure SPM.1 titled "Human influence has warmed the climate at a rate that is unprecedented in at least the last 2000 years.".
Page 38, Figure SPM.10 titled "Every tonne of CO2 emissions adds to global warming"

UN Environment Program: "Making Peace With Nature: A scientific blueprint to tackle the climate, biodiversity and pollution emergencies"

Climate.Gov: National Oceanographic Atmospheric Administration (NOAA) website including Science & Information for a Climate Smart Nation

United States Annual Temperature Compared to the 20th Century Average

United States Annual Precipitation Compared to the 20th Century Average

NASA Global Climate Change: Vital Signs of the Planet

Why does NASA study the Earth? (1 minute, 53 seconds)
My Name is Aerosol (1 minute, 44 seconds)
Cloudy Forecast (1 minute, 33 seconds)
Greenland Ice (1 minute, 57 seconds)
Sea Level Rise (1 minute, 31 seconds)
Dishing the Dirt (1 minute, 21 seconds)
Blowin' in the Wind (1 minute, 17 seconds)
Scale in the Sky (1 minute, 42 seconds)
Gas Problem (1 minute, 43 seconds)
Earth has a Fever (1 minute, 40 seconds)
Usual Suspects (1 minute, 31 seconds)
Mission to Earth? (1 minute, 18 seconds)

A Year in the Life of the Earth's CO2

EPA Climate Change Indicators: Climate Change is Happening How

International Energy Agency (IEA): Methane and climate change

Whitehouse (2021): 17% of U.S. human caused methane emissions are from landfills

United in Science 2022:  A multi-organizational high-level compilation of the most recent science related to climate change, impacts and responses

Science (2022): Exceeding 1.5oC global warming could trigger multiple climate tipping points

Climate Change and Tennessee

Resources for Parents and Children

Tennessee Data and Map Viewers