The tragic wildfires in Lahaina, Maui, Hawaii have dominated our headlines, depicting the utter devastation of property and exacting a heavy toll of human lives. The probability of many, many more deaths to be confirmed in coming days is heartbreaking. Hope Force International, one of our mission partners, is uniquely positioned and equipped to bring compassionate care to those in need. In coordination YWAM Ships, an organization headquartered in Kona, Hawaii, they are providing desperately needed relief goods working to develop recovery and rebuilding initiatives. To date, they've been ferrying supplies to Maui by forming a "Flotilla of Mercy," a statewide effort wherein yachts are being deployed to deliver a list of specific supplies. The selection of the items was guided by the preferences of the local community, fostering a spirit of unity and consideration.
Wonder of Worship Volunteers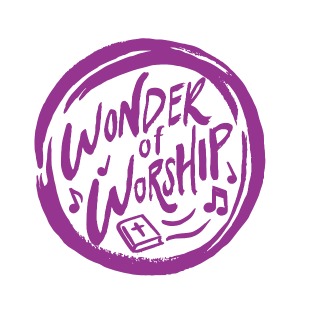 Sundays in September and October, 8:30 and 11 a.m.
Wonder of Worship is a time for our PreK-4s and Kindergartners to be excused from the worship service to learn more about God and worship. Our WOW classes are in need of adult leaders for the fall. Please take a look at our opportunities to serve our little ones.
We need your leadership and willingness to serve Communion each month! Did you know it takes anywhere from 30 to 60 volunteers to make Communion happen in all 3 services? Sharing the bread and the cup with all who approach the Lord's table is a meaningful way to lead in our worship services.  >> VOLUNTEER
Project Transformation's collaborative model of ministry harnesses the creative energy and leadership of young adults, who live in intentional Christian community and lead summer and after-school programs for children.

Their mission is to to transform communities by engaging children, college-age young adults, and churches in purposeful relationships.

Harvest Hands is a catalyst for Christ-centered, holistic community development working alongside our neighbors to further education, healthy living, spiritual formation, and economic development in South Nashville.
In 2007, Brentwood UMC funded the construction of a church building in the Tumbleweed community of South Africa. This initial relationship grew into a ministry that now connects sponsors to children and teachers in three different South African schools. At each of our partner schools, children receive a God-centered educational foundation, as well as emotional and spiritual intervention and care.
Stay Connected with Missions & Outreach
Subscribe to Missions & Outreach emails to learn about upcoming service opportunities and ways you can live out our mission to make disciples of Jesus Christ for the transformation of the world.