Will you help build a backpack for a student in Williamson or Davidson County for the 2021-2022 school year? Shop our Amazon wish list to provide school supplies for an elementary, middle, or high school student. Be sure to have your items shipped to BUMC!
The deadline to donate to Build a Backpack has passed. Check back soon to see the results!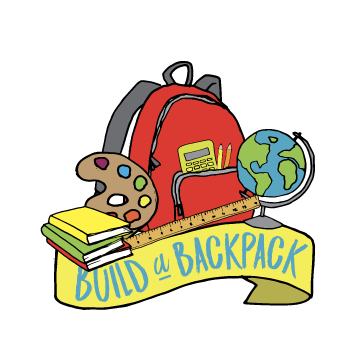 Learn more about our different ministry partners that you can support year-round!
Volunteer for Project Transformation's summer reading program! This year, they're offering a virtual reading program where students and volunteers can connect over books online. Sign up to volunteer and complete the background check using the button below.

Volunteer at Harvest Hands' Summer Program! They are accepting fully-vaccinated volunteers, and their need is especially for retired or current educators who have strengths in reading and math. Volunteers will need to complete a background check prior to starting. The first set of trainings will take place the week of June 1. Contact Chartrice Crowley at chartrice@harvesthandscdc.com to volunteer. You can also shop their Amazon wish list using the button below.

Can't volunteer? You can sign up for their meal train to bring snacks for the children attending their Summer Program too!
Middle East North Africa Initiative

In partnership with Christian relief organizations on the ground, the Middle East North Africa Initiative's focus has been on empowering the local churches in the MENA region to respond in an ongoing emergency context. It is our goal to facilitate these churches who contribute to the spiritual and physical wellbeing of the displaced through pastoral training, resourcing ministries, interfaith dialogue, and missional outreach.

In 2007, Brentwood UMC funded the construction of a church building in the Tumbleweed community of South Africa. This initial relationship grew into a ministry that now connects sponsors to children and teachers in three different South African schools. At each of our partner schools, children receive a God-centered educational foundation, as well as emotional and spiritual intervention and care.