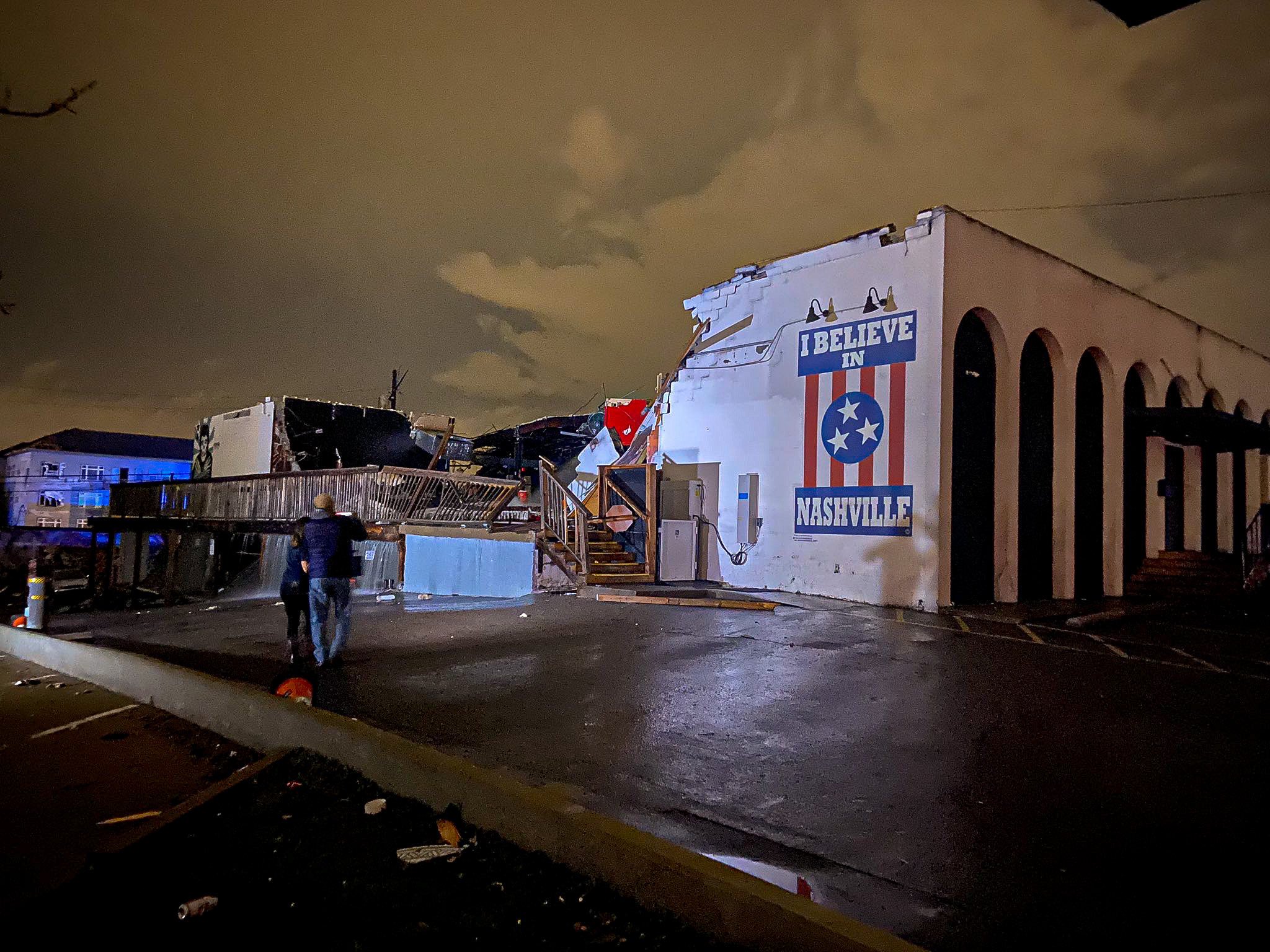 In the early hours of the morning on March 3, 2020, many parts of Davidson County, Putnam County, Benton County, and Wilson County were hit by an F-3 tornado that has left unbelievable destruction across Middle Tennessee. BUMC's response in times of disaster includes praying, giving, and serving.
This Lent, we're challenging you to our church-wide fast!
From March 1 to April 4, we're raising $35,000 to provide 100,000 meals for communities around the world through Rise Against Hunger. Each week, we have a different challenge for your family and friends to take on fasting together.
Are you interested in serving the children in our church? Opportunities range from leading Sunday School to greeting families at our Connection Point desk. All volunteers go through a background check and Safe Sanctuary training before being paired with students.

Contact Ellen Garrett at egarrett@bumc.net to learn more.

Share Christian love with our friends and neighbors in need of care. Serving opportunities include:

Altar Flower Ministry
Funeral Ministry
GraceNotes Writers
Intercessory Prayer Team
Orphan, Foster & Adoption Ministry

In the early hours of the morning on March 3, 2020, many parts of Davidson County, Putnam County, Benton County, and Wilson County were hit by an F-3 tornado that has left unbelievable destruction across Middle Tennessee. BUMC's response in times of disaster includes praying, giving, and serving. 

Middle East North Africa Initiative

In partnership with Christian relief organizations on the ground, the Middle East North Africa Initiative's focus has been on empowering the local churches in the MENA region to respond in an ongoing emergency context. It is our goal to facilitate these churches who contribute to the spiritual and physical wellbeing of the displaced through pastoral training, resourcing ministries, interfaith dialogue, and missional outreach.

We have a number of ways you can serve in the church, around Greater Nashville, and around the world through Missional Discipleship. Below you can learn more about our mission partners.

Contact Lisa Edge at ledge@bumc.net to learn how you can get involved.

Local Outreach

Seasonal Outreach

Spring

OFAM Easter Baskets
Rise Against Hunger

Summer

Project Transformation
Build a Backpack
Harvest Hands Summer Camp

Fall

Housing Initiative
Room In The Inn

Winter

Room In The Inn
AIDS Angel Tree
Christmas food baskets
Alternative Gift Giving
The Manger of GraceWorks
Harvest Hands Christmas Store
Restock the Pantry

International Outreach

Give Ye Them To Eat (Mexico)
Hands of Christ (Honduras)

In 2007, Brentwood UMC funded the construction of a church building in the Tumbleweed community of South Africa. This initial relationship grew into a ministry that now connects sponsors to children and teachers in three different South African schools. At each of our partner schools, children receive a God-centered educational foundation, as well as emotional and spiritual intervention and care.

Are you interested in serving the young people in our church? Opportunities range from serving meals to serving our small groups. All volunteers go through a background check and Safe Sanctuary training before being paired with students.

Contact Rev. Adam Jones at ajones@bumc.net to learn more.

Christ calls us to love God and to love our neighbor, and this means living and worshiping in community together. If you have a gift for hospitality or love meeting and welcoming new people, we encourage you to join our Welcome Team.

Contact Rev. Shelby Slowey at sslowey@bumc.net to learn more.

There are many ways you can use your spiritual gifts to serve God through Worship + Arts. We have opportunities to volunteer on Sundays, during the week, on a weekly basis, or as your schedule allows.

Contact Haley Durham at hdurham@bumc.net to learn more.

Acolyte coordinators
Communion servers
Communion set-up and clean-up
Ushers
Pew replenishers
Scripture readers
Altar Guild