Our team is compassionately pursuing its mission to address the burden inflicted on all people by systems of oppression with the understanding that we have much to learn and much to do. We believe it is our baptismal promise to resist evil, injustice, and oppression in whatever forms they present themselves and that we, as the body of Christ, are called to stand with those who are victims of such injustice and work for peace and reconciliation. Through education, relationships, advocacy, partnering and action, we strive to make a meaningful and measurable difference in the lives of the historically oppressed population in our community. We invite all BUMC members to join us in our journey!
Address the burden inflicted on all people by systems of oppression
Honor the sacred value of all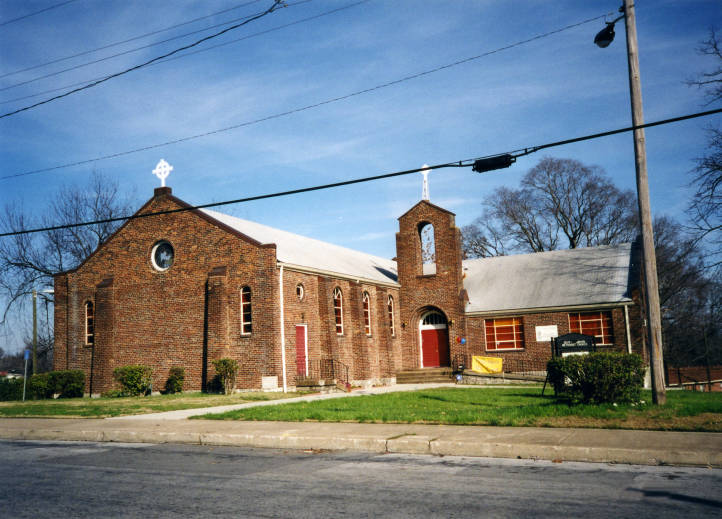 A New Song
On the fourth Sunday of each month, join us for worship and discussion at Seay-Hubbard United Methodist Church (1116 1st Ave S, Nashville, TN).
A New Song is a coming together in Word and Song for people to worship God and reach across seemingly intractable boundaries and aisles that have prevented us from coming together in meaningful ways. Our worship is structured in such a way that we can hear the voices of those who have been historically marginalized. A New Song is a place for the Holy Spirit to move freely among the people of Nashville to affirm the humanity of all persons.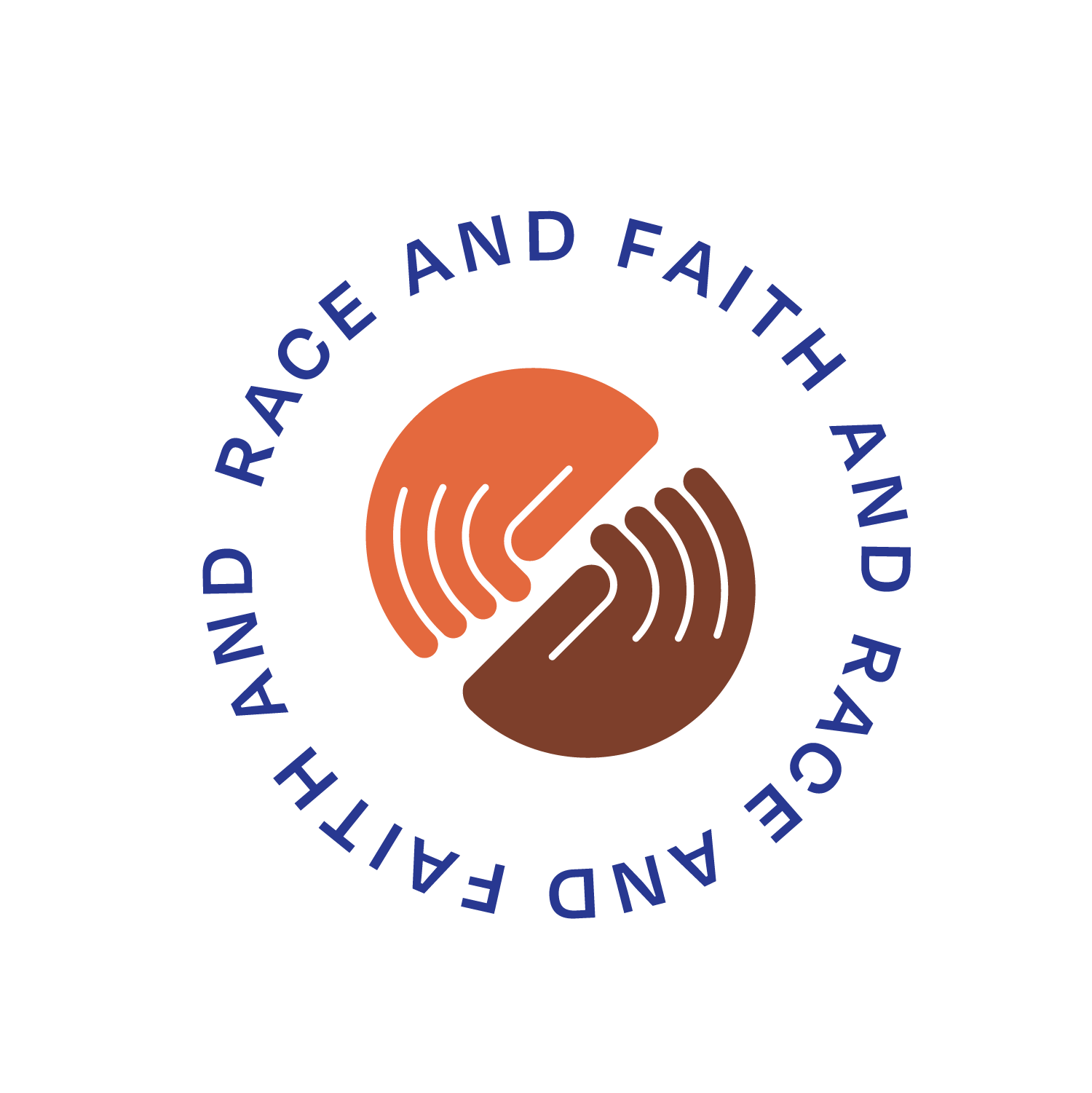 Studies and Classes
Our team offers Sunday School class curriculum and weeknight classes throughout the year to guide people on their journey of working for peace and reconciliation. Check out our Studies page to see upcoming opportunities to engage in this work.
Subscribe to our newsletter to receive information about upcoming events with the Race & Faith Ministry. Past events have included public forums, movie screenings, and educational events hosted by local organizations.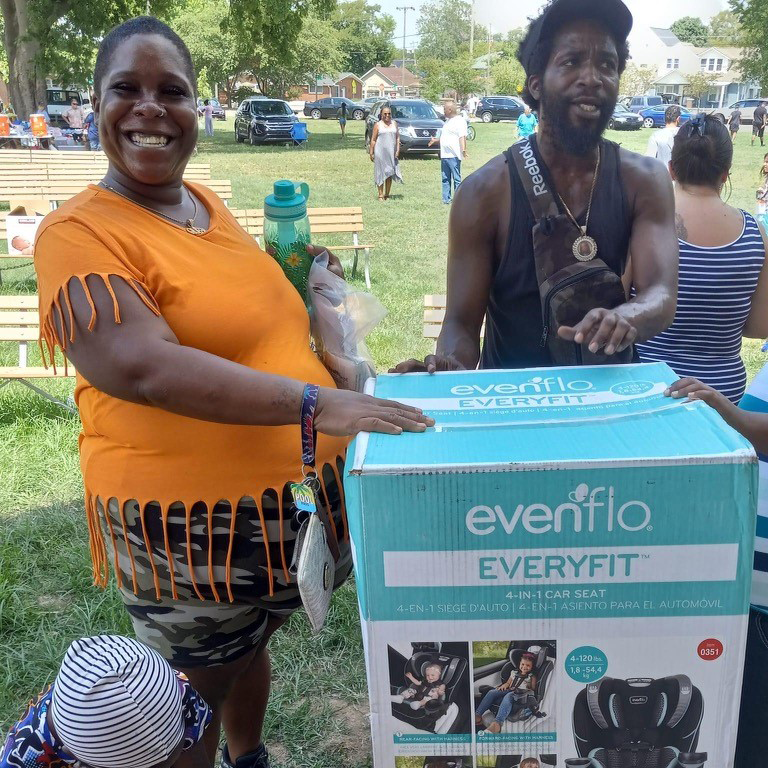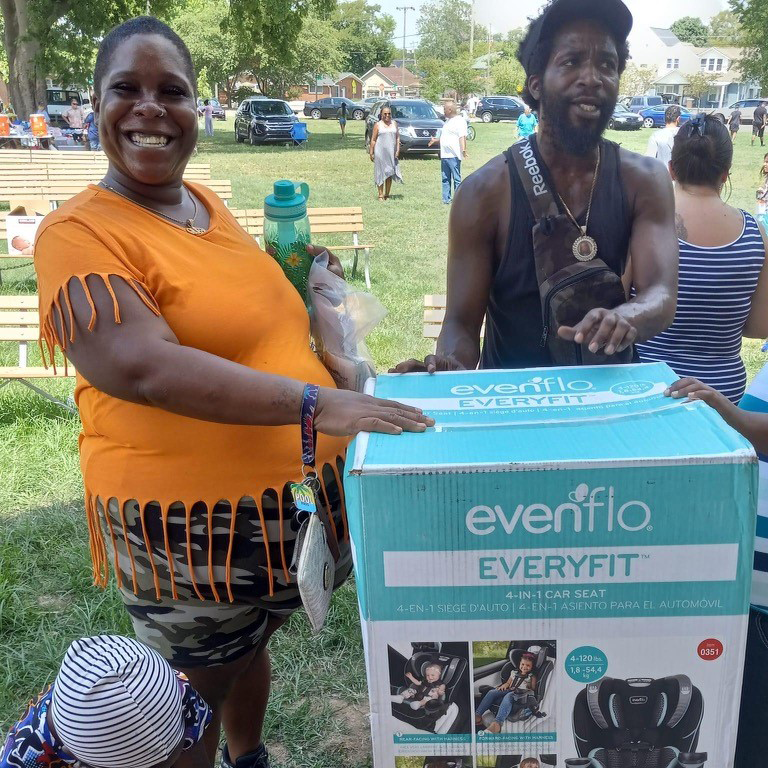 Photo provided by Nashville Peacemakers
Nashville Peacemakers
Nashville Peacemakers is a nonprofit organization in North Nashville whose mission is twofold: to give youth in distressed neighborhoods the basic life skills and self-worth to choose peaceful alternatives to violence, and to support mothers whose children have been victimized. Its vision is to be the catalyst of change on a worldwide scale, so all children live to be adults who lead productive and meaningful lives. We provide support to Nashville Peacemakers through grant writing and tracking, administrative support (including accounting), food donation, facilitation of skill training around life coaching, home economics, knitting, etc., coordinating field trips, serving as advocates and allies for defendants in court, and fundraising.
Raphah Institute
The Raphah Institute addresses issues surrounding youth incarceration and victim trauma by using restorative practices in felony juvenile court cases. Together, all parties talk about the harm caused, its impact, and ways to repair it. Raphah also responds to the difficulties people who are poor have in finding high-quality and affordable childcare by investing in home-based childcare providers in their community. You can volunteer with Raphah Institute after going through an evaluation by their team.
Must-See and Must-Read Recommendations
If you're just getting your feet wet and you have limited time, these resources are musts. All of these materials are available online or in the BUMC Library for checkout. Rather than using Amazon, we encourage you to purchase your books from the only Black-owned bookstore in Nashville.
Building a Healthy Multi-Ethnic Church

Mark DeYmaz

Through personal stories, experience and analysis of biblical text, DeYmaz illustrates both the biblical mandate for the multi-ethnic church and the seven core commitments required to bring it about.  He argues the homogeneous unit principle will soon be irrelevant, and the future of spreading the gospel will be through strong, vital, multi-ethnic churches.

Color of Compromise

Jemar Tisby

Timely narrative of how people of faith have historically, and continue today, have worked against racial justice.  Tisby examines the history of the American church and how it has help create and maintain racist ideas and practices, while offering concrete solutions to improve race relations and inclusivity in our churches. 

Color of Law

Richard Rothstein

Rothstein examines the powerful and disturbing history of how federal, state, and local governments gave rise to and reinforced neighborhood segregation.  The book explodes the myth that segregation rose from private prejudices or unintended consequences, but instead were systematically imposed through blatant racial zoning, intentionally segregated public housing, builder subsidies for white-only suburbs, and tax exemptions for institutions that enforced housing segregation.

Divided by Faith

Michael O. Emerson and Christian Smith

A compelling account of the deep racial division within American religion. But more than that, it is a penetrating look at the societal and religious-based reasons for this division within the Evangelical Christian sector, and a compassionate plea on the part of the authors for Christians to engage in the issue of race and to lead the country in solving this 'American Dilemma.'

God With Us: Lived Theology & the Freedom Struggle in Americus Georgia

Ansley L. Quiros

For many, the struggle over civil rights was not just about lunch counters, waiting rooms, or voter access, but was also about Christian Theology.  Both activists and segregationist claimed that God and the bible was on their side.  The book examines the theological struggle over racial justice through the story of the southern town of Americus Georgia, where racial change in the 20th century came to a head and affected the rise of the religious right. 

How to Fight Racism: Courageous Christianity and the Journey Toward Racial Justice

Jemar Tisby

How do we effectively confront racial injustice? We need to move beyond talking about racism and start equipping ourselves to fight against it. In this follow-up to the New York Times Bestseller the Color of Compromise, Jemar Tisby offers an array of actionable items to confront racism. How to Fight Racism introduces a simple framework—the A.R.C. Of Racial Justice—that teaches readers to consistently interrogate their own actions and maintain a consistent posture of anti-racist behavior.

I'm Still Here

Austin Channing Brown

Austin shares her personal stories bearing witness to our complex social fabric and its impact on America's racial divide.  An illuminating look at how white, middle-class Evangelicalism has participated in an era of rising racial hostility, inviting the reader to confront apathy, recognize God's ongoing work in the world, and discover how blackness, if we let it, can save us all.

Jesus and the Disinherited

Howard Thurman

In this classic treatise, Thurman demonstrates how the gospel may be read as a manual of resistance for the poor and disenfranchised.  Jesus is a partner in the pain of the oppressed and the example of His life offers a solution ending the descent into moral nihilism.  Hated does not empower; it only decays.  Only through self-love and love of one another can God's justice prevail.

Just Mercy

Bryan Stevenson

An unforgettable account of Stevenson's founding of the Equal Justice Initiative, dedicated to the defending the most desperate in need: the poor, wrongly accused and condemned, and women and children trapped in the deepest corners of our criminal justice system.  It highlights the case of Walter McMillian, a young black man, and Stevenson's long battle against the political machinations and unequal treatment McMillan faced in the effort to free him for a crime he did not commit. 

Letters to a Birmingham Jail

Bryan Loritts

A response to the words and dreams of Dr. Martin Luther King, Jr.

Many Colors

Soong Chan Rah

The American Church is at a crossroads. Like the church in Acts 15, we are faced with the challenge of prioritizing the gospel message over our own culture. Will we rise to meet this challenged or be blinded by our biases? 

The New Jim Crow

Michelle Alexander

Since it was first published in 2010, the book has been the winner of numerous awards and has spent nearly 250 weeks on the New York Times bestseller list. It is the searing indictment of our criminal justice system and is an unforgettable argument that "we have not ended racial caste in America; we have merely redesigned it." The book explains how we moved from slavery to Jim Crow to mass incarceration all with the objective of controlling the African American community.

Not So Black and White

Reggie Dabbs & John Driver

The two authors and friends, one black and one white, engage in a courageous, respectfully honest, challenging exploration of racism in America, including how Black and White Christians can come together to fight the evils of racism within our hearts and our systems, including our churches.

One Blood: Parting Words to the Church on Race and Love

John Perkins

Perkins offers a call to repentance to both the white and the black church, holding that true reconciliation will only come when we become intentional and relational. Perkins call on the church to help turn the nation to God.  Racism in America will not end until the church first reconciles. 

Oneness Embraced

Tony Evans

Evans, a black man and leader in white evangelicalism, looks at the division and polarization in our society and contemplates how the pathway toward harmony.  He explains how the gospel provides the way for Christians to find Oneness. It's through the Word of God that we will find a Kingdom based approach to matters of history, culture, the church, and social justice.

Reading While Black

Esau McCaulley

A thoughtful, careful study, illustrating how interpretations of scripture by black people can bolster faith in a liberating God.  McCaulley give us more than a theoretical methodology.  He shows how we can approach and apply text without jettisoning our faith. 

An urgent call for Christians in America to confront racism and injustice. An urgent plea to take a hard look at our history and stand together against the indignities and injustice in our world.  To understand that justice is both theological and sociological and that there is no intimacy with God without justice in one's heart.

White Fragility

Robin DiAngelo

Explores the counterproductive reactions many white people have when their assumptions about race are challenged, and how these reaction work to maintain racial inequality in our society.
Other Recommendations
A Tangled Mercy by Joy Jordan-Lake
Their Eyes Were Watching God by Zora Neale Hurston
Go Tell it on the Mountain by James Baldwin
Small Great Things by Jodi Picoult
The Water Dancer by Ta-Nehisi Coates

Talking to Strangers by Malcom Gladwell
Anatomy of Peace by Arbinger Institute

Grand Canyon
I'm Not Your Negro
13th
Get Connected with the Race & Faith Team
Our leadership team is available to guide you and encourage you throughout this journey.