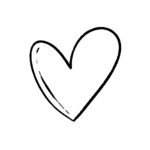 Community
Creating a space where students go from "I don't belong" to knowing they belong and are loved.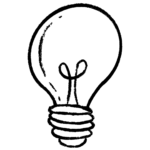 Discipleship
Displaying that students are loved by Christ through teaching and interacting with scripture. Creating space for students and the Holy Spirit to meet.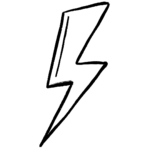 Missional Living
Creating opportunities for students to realize that the love of Christ they feel sends them into action in the Kingdom. Here at BUMCSM, we love a good theme. We need something that gives a spark to our day, a tent to be our home, a bandana for fashion and to shield us from the sweat, and a vision that helps us #ThinkOutside. For this 2023-2024 year, we will be all things Camp BUMCSM! This year, we are so jazzed about bringing Camp BUMCSM to life with you! We hope you feel that camp energy and explore with us what it means to #ThinkOutside.
Sundays at 9:45 a.m.
Middle school and high school students, hang out with the Student Ministry staff in the Youth Café on Sunday mornings! We'll have breakfast and do some Q&As.
Middle School
6th - 8th Graders
5 p.m. Jubilation Choir Rehearsal
6:10 p.m. Dinner in the Youth Café
6:30 p.m. Worship, Teaching, and Games in the Pit
7:30 p.m. Discipleship Groups
High School
9th-12th Grades
5 p.m. Dinner in the Youth Café
5:20 p.m. Tabernacle Worship
6:15 Discipleship Groups
7 p.m. Sonshine Choir Rehearsal
Youth Worship:

 
Is a great place for you to belong, have fun, hear about Jesus, and bring a friend!  This is a great place for those who are deep in their faith journey and those who are just beginning a journey.  
Discipleship Groups: (small groups)
These are smaller groups of students looking to dive deeper into their faith with peers and adult leaders. New D-groups will always be forming as students desire to take the next step in their faith journey.  
6th Grade Confirmation
Confirmation is an opportunity for 6th grade students to claim their faith as their own. During a semester-long class, students will learn the basics of faith and theology as well as United Methodist and Christian history. This class concludes with the opportunity for each student to confirm their faith and join the church as well as an opportunity to be baptized. Confirmation has a combination of large group teaching by one of our clergy or youth ministers, as well as small groups. Confirmation, while a large milestone in one's faith journey, is not a finish line. Rather it's one part of the journey we hope to continue with each student throughout their time in BUMCSM.
Have further questions about what United Methodists believe about Confirmation? Contact Holly Fisher to learn more.
Wednesday Nights
6-6:30 p.m.
Join us for a meal together before our Bible studies!
6:30-7:30 p.m.
Join us every Wednesday evening for Bible study! These studies are for 6th-12th Graders.
Melissa Wyatt
Café Coordinator