In 2022, we launched a new member database that will allow you to register and pay for events, view and pay your outstanding balances for trips and events that you have previously registered for, view your pledge balance and contribution statement, edit your household information, and more to come in the future. The only requirement is to create an account with a username and password. If you have already created an account, click Login above to view your profile. If you have not yet created an account, follow the steps outlined below.
Click the blue Sign up link on the dashboard to begin creating an account.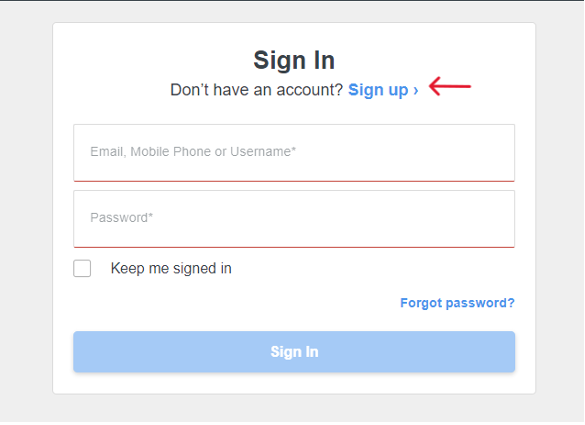 2. Provide your name, email address, and phone number
A valid email address is required to set up an account. A mobile phone number is not required. If you choose to include a mobile number, your account setup confirmation will come through as a text message instead of an email. If the email address you provided is already associated with a User Record, you will be directed to set a new password to recover your account.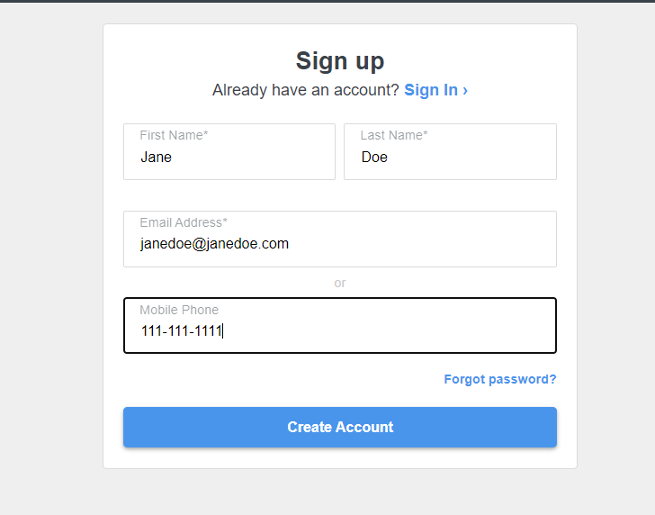 3. Click Create Account
After all required information has been input and you click 'Create Account,' you will see a message that reads "Please check your email to finish setting up your account." If you included a mobile phone number, you will receive your confirmation as a text message instead of email.

4. Confirm Your Account
Follow the link provided in your email or text message to confirm your account. Once you confirm your account, you will have the option to change the system-generated username and set a password. Confirmation links expire after 24 hours. If you have trouble receiving your confirmation email, please check your spam and junk folders.
5. Update Your Address and Photo
Once your account is active, go into your profile to add other information about your household, including your current address and a photo if you wish.